Distributed SD-WAN for Distributed Organizations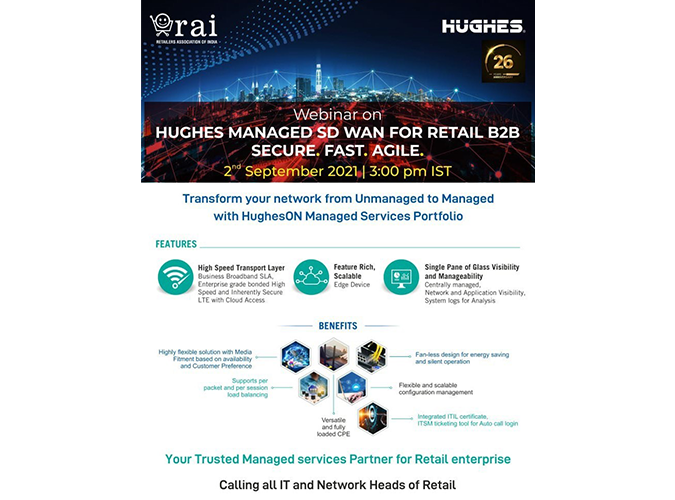 Webinar on Hughes Managed SD-WAN
Transform your network from Unmanaged to Managed with HughesON Managed Services Portfolio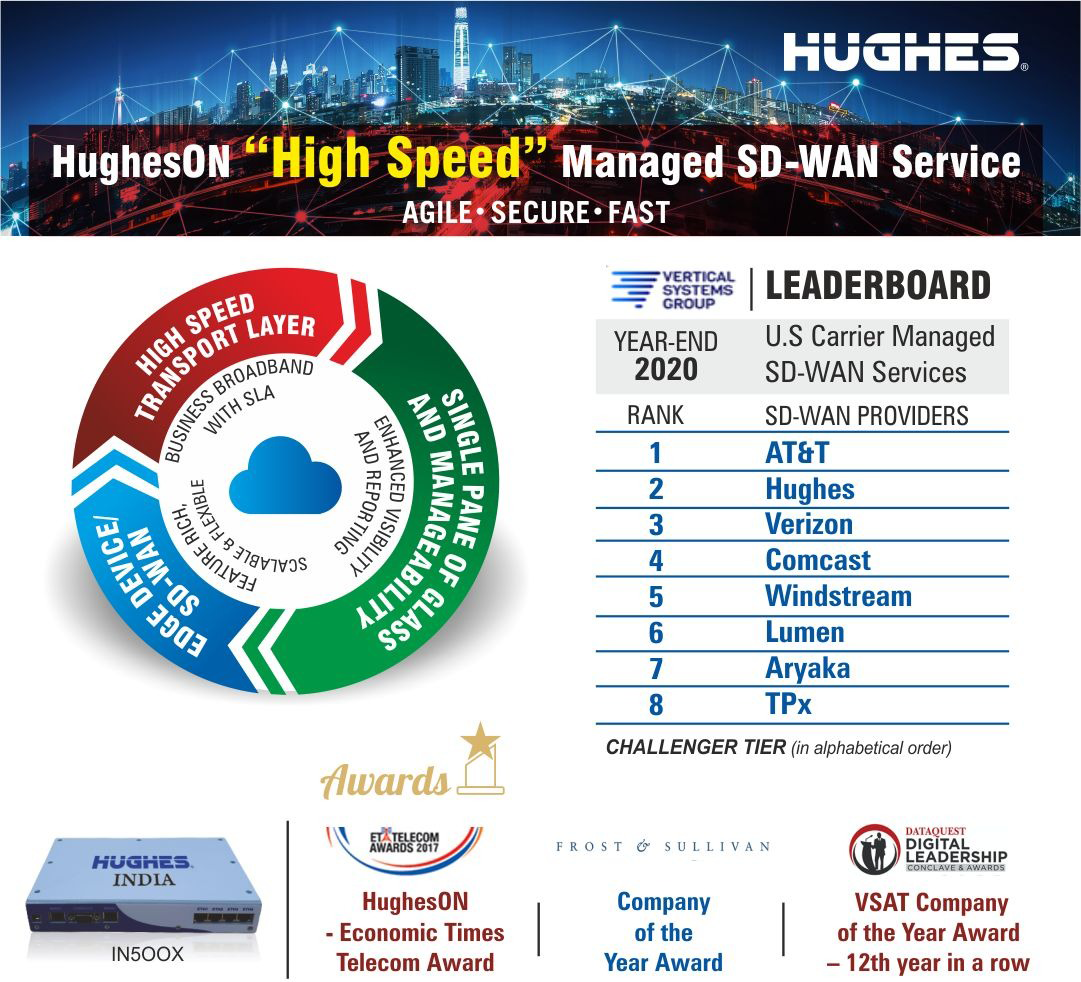 Hughes as a company has been in the connectivity space for 30 years. It is our mission, to be the global connectivity provider for people, enterprise and things. Now there is a hyper need for connectivity at a different scale. As a result, Hughes has evolved to a very diverse company and various entities have evolved into a complete end to end managed service provider. Over 450,000 sites are managed globally out of which 130,000 sites is of Hughes Communications India. Out of this, the Non-Sat and SD-WAN areas are growing in number, two to three times year over year.
Hughes is carrier agnostic and we provide secure SD-WAN services. We have provision for different technologies, to give on a Hughes Managed Platform.
What is Hughes SD-WAN?
SD-WAN is a software-defined wide area network. Hughes offers architecture that manages the software-defined edge of network services, has centralised management and control, zero-touch provisioning, and a single point adapting to the whole network dynamically. It's the power of SD-WAN, with its layers of diverse, heterogeneous network, that enables your network with high capacity links. Hughes has been able to harness that high capacity for growth in all of the enterprise applications that we are seeing. From banks to insurance, and retail, oil and gas, and manufacturing. Ten to fifteen applications are hosted by each sector, with many of them on the cloud. Traffic patterns have changed and managing a WAN architecture is the challenge these sectors face. Hughes has risen to the modern networking challenge.
We are a bandwidth service provider that brings a strong SD-WAN portfolio along with other provisioning services. In the US, Hughes has partnered with many forms of connectivity like T1 (1.5Mbps) links, DSL cable, Ethernet, fibre, and wireless. This has enabled Hughes to have the infrastructure on the ground and harness it to provide an SD-WAN solution to the end-user.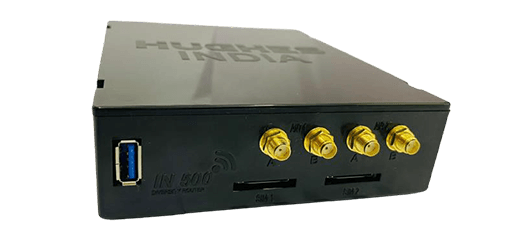 IN500 High Performance LTE SD-WAN CPE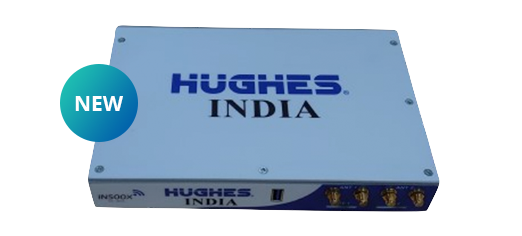 The New IN500X High Performance LTE-SD WAN CPE
At a global scale in the US, Brazil, Europe, Hughes has done a lot of work in the SD-WAN space that has enabled Hughes Communications India to launch and provision SD-WAN services in India.
At HCIPL we are leveraging all the work done already by Hughes Globally and adapting the local, in a fantastic ecosystem that India offers, to provide new SD-WAN services to enterprises in India.
Hughes has pioneered harnessing from 2G-to 3G -to 4G and bringing that to the Enterprise. Partnering with Systrome, Hughes Communications India brings SD-WAN products to offer services to Enterprises.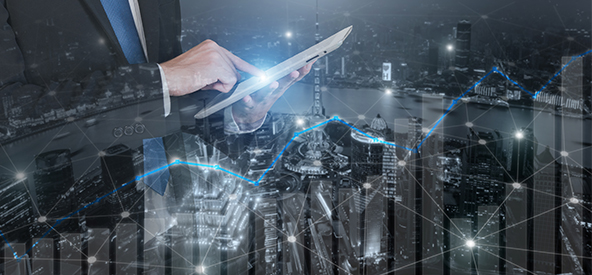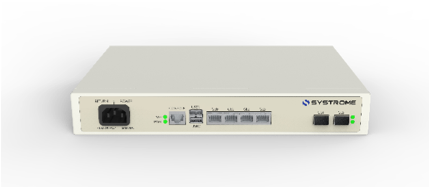 Powerful Network and Performance Analytics
The combination of detailed network data gathered by Hughes ActiveTechnologies and sophisticated new visualization delivers deep insights into the performance of the enterprise network—unveiling conditions previously hidden that impact application performance, such as broadband brownouts, branch level congestion, and underperforming broadband connections.
The HughesON Portal delivers these insights starting with a network level dashboard, which consolidates the overall state of the network-based upon multiple key performance indicators (KPIs), enabling viewers to quickly understand important details, such as the top sites using bandwidth, percent usage of backup / secondary paths, and capacity gains due to compression. Detailed drill-downs are available to determine if factors, such as changes in transport capacity, latency, or packet loss could be impacting application performance.
Benefits of HughesON SD-WAN Solution
Network Resilience
Flexibility
Ease of Operation
Security
High-speed WAN Links
HughesON SD-WAN Solution: Adding More Power to Your Business
HughesON is a suite of innovative, cloud-ready network and digital media solutions designed for the unique needs of distributed enterprises in industries such as manufacturing, retail, automobile, FMCG, white goods, financial services, banking, and hospitality. 
Why Hughes
Experienced managed service provider

Proven large scale deployments
Field-proven secure SD-WAN solution

Large enough to succeed

In-place infrastructure, systems, and people
Financially stable
Focused on the managed broadband market for business

Small enough to care

Customized solutions and support
Personal ownership and involvement
Our parent company is Hughes Network Systems, market leaders in the SD-WAN space.