Discover Hughes Managed Services, an ultimate solution for accelerating business capabilities.
In the age of the cloud, customer and employee expectations are constantly growing. How and where people choose to shop, consume information, access applications, or do business has evolved rapidly over the past few years. Expectations about network availability and response times, even in remote locations and for bandwidth-heavy applications, are sky-high.
Hughes Managed Services ensure that all your stakeholders and customers feel that their digital interactions with your business have been a success. As a renowned industry leader, we merge cutting edge wireline and wireless technologies with state-of-the-art management systems. Experience unparalleled growth and success through our comprehensive suite of solutions.
Hughes Managed Services for Enterprise and Government
Secure. Fast. Agile. 
Retail 
The retail segment in India is a rapidly growing market, with a projected value of $1.3 trillion by 2025. This growth is being driven by several factors, including rising incomes, urbanization and the increasing adoption of e-commerce. Connectivity is playing a key role in the growth of the retail segment in India. It is enabling retailers to provide customers with a more personalized and seamless shopping experience. 
Hughes Managed Services helps retailers to optimize their operations by tracking inventory levels, store traffic, and customer behavior. 
As connectivity technology continues to evolve, we can expect to see even more innovative ways for retailers to use connectivity to improve their operations and provide better service to their customers. The future of retail in India is bright.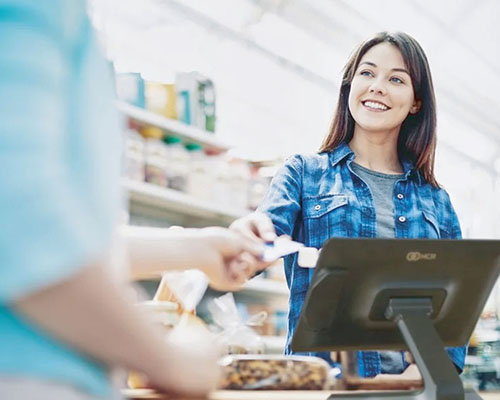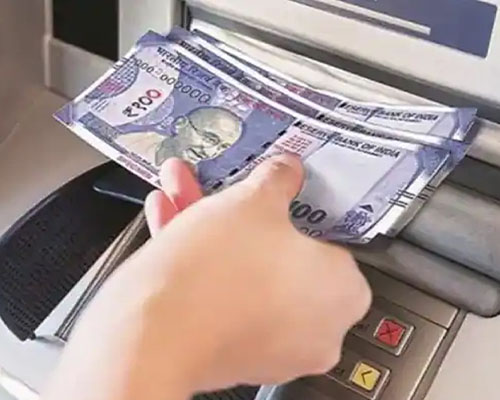 BFSI & Fintech
As the digital transformation unfolds across industries and around the world, banks, lenders and other financial institutions face new customer expectations. The rise of competitive financial technology (FinTech) companies, the focus on digital native consumers, and the impact of sustained low interest rates have created a perfect storm that is transforming the sector. As a result, in urban centers and rural communities, customers expect online financial services everywhere – in the branch, on their devices and anywhere they live, work and travel. 
Hughes Managed Services offers reliable connectivity, increased security and faster connection.
Logistics
Logistics companies often struggle with tracking and monitoring their assets, shipments and vehicles in real time. This lack of visibility can lead to delays, inefficiency and increased costs. Hughes Managed Service has GPS port through which the shipment can be tracked minutely. Through Maps application a proper route can be determined and sent to the driver's handheld device to stick to the route.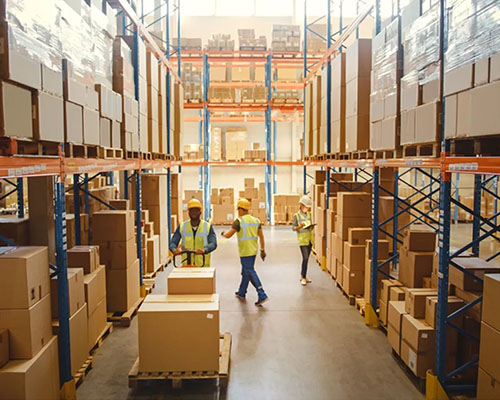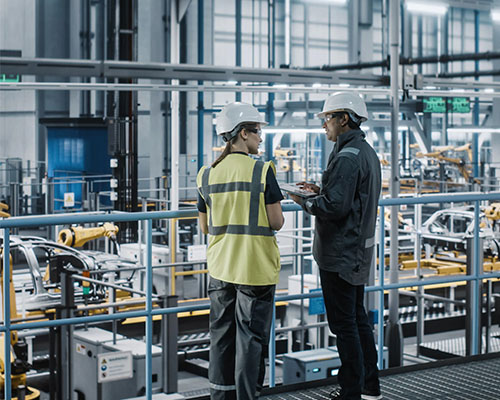 Manufacturing
At HCI, we are specialists in supporting multi-site organizations with their network requirements. Hughes Managed Services for manufacturing can help you select, adopt and manage all your sites centrally. We provide a time- and cost-efficient way of ensuring optimal performance of your network. We also include network security as part of our Managed Services, taking a bespoke approach to ensure your company has the right level of protection that minimizes cyberattacks without hindering performance.