Enterprise Networking Technologies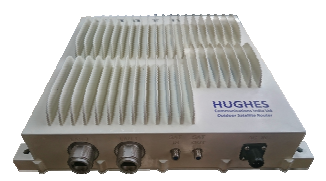 Hughes IP67 Outdoor Satellite Router
High Throughput, High Efficiency, Future Proof and Fully compliant with the industry-leading IPoS standard, the HT2300, HT2500 & HX are powerful satellite routers featuring high performance on both the DVB-S2/ACM forward channel, as well as the adaptive LDPC coding return channel. The adaptive coding on the return channel enables the unit to dynamically change FEC rates, burst-to-burst, based on link conditions, to achieve the highest throughput while maintaining high link availability. Through the combination of adaptive LDPC coding and a powerful processor, the HT2300, HT2500 & HX supports upstream burst rates of 3.6 Mbps, making them an ideal platform for next-generation, high throughput satellite systems.
Outdoor Router mounted on Antenna
IP67 Compliant Design. Operating temperature range of 120 degrees
Adaptive LDPC coding on return channel
MF/TDMA return channel with Aloha diversity
DVB-S2 with Adaptive Coding and Modulation (ACM) on forward channel
High throughput satellite router
IPv6/IPv4 ready
Cellular Backhaul by Satellite
For mobile operators looking to expand networks or meet Universal Service Obligations (USO), reaching new markets in ex-urban, semi-rural and rural areas is a challenging necessity. These markets are often located in areas where terrestrial fiber or microwave services are not readily available to support the backhaul links for base stations. Backhaul by satellite using the Hughes JUPITERTM System offers a low-cost and effective means for interconnecting cellular base stations, regardless of distance, infrastructure, or terrain.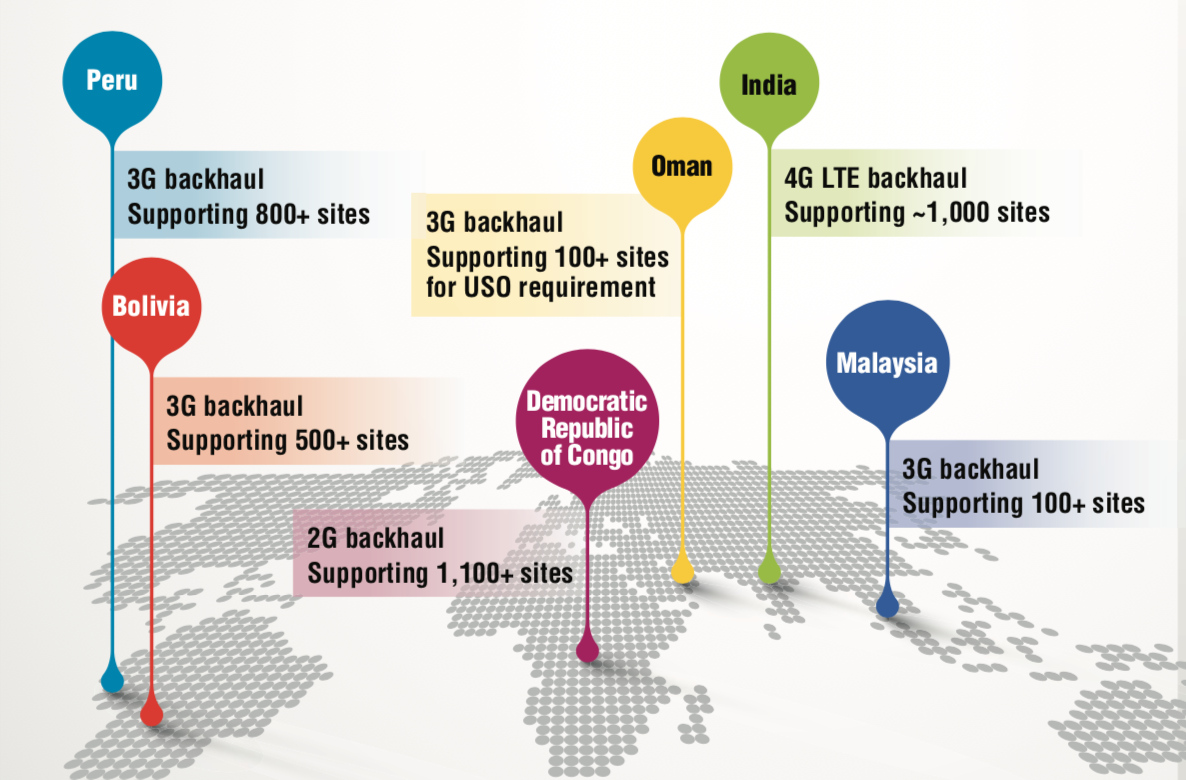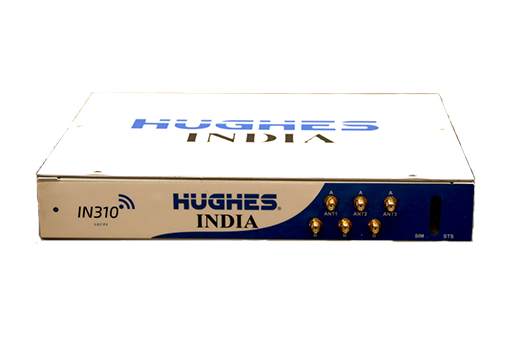 Hughes IN300/ IN310
Connect your remote locations seamlessly with the largest LTE coverage. A highly secure, reliable, and the fastest developing technology in the world, the HughesON solution using IN300 and now IN310 is a dynamic bandwidth aggregation solution. The Hughes IN310 is a high-speed wireless access service router through dynamic link aggregation. 
High Speed 4G links are aggregated using dynamic bonding. The product variants come with dual or triple WAN aggregation links and the dynamic bandwidth aggregation is as per IEEE Standards. There are multiple and flexible bandwidth aggregation options. 2Mbps* or more bandwidth is available. The service has high availability along with auto failover using dynamic bonding. It also comes with enterprise-grade routing and security features.
*Based on Coverage area and Signal levels.
Hermes
First of its kind Network Function Virtualization (NFV) Platform for high speed Satellite & Terrestrial connectivity!