Partners in Progress
Hughes driving technology prowess across India's Oil & Gas Sector
Fuel is an essential commodity in today's world. India is today one of the fastest-growing energy markets and the third-largest oil and energy consumer in the world. For a developing country like India, this commodity gains even much greater importance, especially given India's large-scale dependence on fuel import from oil-producing nations.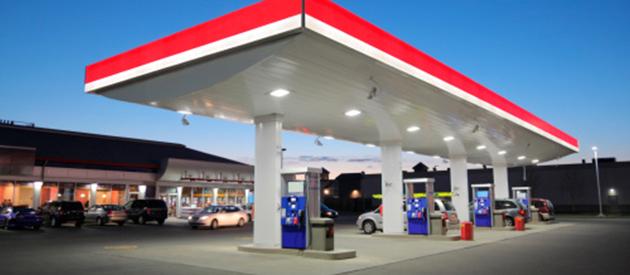 Offerings for India's Oil & Gas Sector:
Hughes has been developing advanced solutions for oil companies to help them address the connectivity challenges of India's vast oil and gas network. Satellite broadband is the ideal technology for extending connectivity to remote off-shore areas typically well beyond the reach of terrestrial and wireless options. Hughes JUPITER™ System features a flexible and robust gateway architecture with lights-out operation,
Hughes provides the state-of-the-art connectivity infrastructure to meet the complex connectivity needs of Indian oil companies. With an enhanced IPoS air interface, and high-throughput terminals, it enables operators to achieve the highest possible capacity and efficiency for any satellite broadband implementation.  In addition to the JUPITER™  system, HughesON™ Managed SD-WAN solution provides application-level diversity with VSAT and 4G connectivity paths providing a stable, scalable, always-on network.
Nationwide Automation of Oil and Gas Retail Network
Underscoring the need for effective networking and connectivity solutions, India's leading state-owned oil companies have selected Hughes JUPITER™ satellite broadband system to automate retail networking nationwide.
Under separate contracts, Indian Oil Corporation (IOCL), Bharat Petroleum Corporation Ltd. (BPCL), and Hindustan Petroleum Corporation Ltd. (HPCL) have engaged with Hughes for the use of  JUPITER™ Satellite system to upgrade network connectivity across 19,000 locations collectively to increase speed of transactions, eliminate manual interference, and deliver accurate, real-time data across the retail operations.
In addition to driving cost savings, Hughes technology and managed services help the companies take control over applications such as monitoring of tank levels at petrol pump outlets, checking and reducing pilferage, and ensuring updated pricing across all retail outlets across the country daily, enhancing customer satisfaction and achieving transparency in their operations.
Hughes also ensures high-speed connectivity and uptime with 24/7 support and monitoring, helping relieve the oil majors from network management while giving them data access. The system enables data transfers, loyalty card administration, web-based applications, and banking transactions, as well as remote viewing of outlets.
With growing demand across sectors, oil companies across the world are facing a tremendous challenge to maximize the successful operation of oil rigs and bringing greater efficiency to the network. Thanks to the advanced solutions and technological expertise, Hughes has emerged as one of the preferred partners for oil companies engaged in the business of oil exploration and retail towards improving operational efficiency in delivery, distribution and user experience.